Ginger's Journey with AML
Originally posted at http://www.gingerwightman.com
Ginger was on a camping trip with her husband, Trevor, their three kids, Luke (6), Noah (4) and Coral (21 Months), and her sister's family: Gina, James, Morgan (8), Joseph (6) and Emma (3) Anderson. On September 22, and after 6 days of traveling along the California and Oregon Coasts Ginger suddenly felt feeble and ill. She visited the closest hospital in northwest Oregon where the doctor found a concerning and nearly fatal blood count requiring urgent treatment that he could not provide. After speaking with a hemotologist at a hospital in Portland, he ordered an ambulance transfer to that hospital nearly two hours away. Once Ginger arrived, she was taken to the Oncology Department and quickly received a positive result for cancer in the blood. After stabilizing her and a brief monitoring phase, her doctors contacted the UCI Medical Center in Orange to coordinate another transfer so she could begin treatment close to home. Four hours later, Ginger and Gina arrived in Orange County and rushed to UCI's Douglas Hospital, where she still remains.
​Once at the Douglas Hospital, Ginger received blood transfusions and provided bone marrow for biopsy. Soon after, she was diagnosed with Acute Myeloid Leukemia (AML) with a mutation of FLT3. This is cancer in the bone marrow where leukemic cells cause a rapid growth of abnormal and unhealthy blood. On September 25th, 2015 Ginger began the week long induction phase of a chemotherapy treatment known as "7+3" in order to destroy all her blood and marrow (good and bad cells) and allow her body to begin producing new cells. Countless blood transfusions took place along side this treatment. On October 9th, 14 days after the chemo began, Ginger provided more bone marrow for biopsy which came back with a favorable result: "NO MORPHOLOGIC EVIDENCE OF RESIDUAL LEUKEMIA" was found. At day 28, more marrow will be drawn then biopsied with hope for the same answer - a favorable result will allow her to come home for one week before she begins the next round of treatment. Ginger will then begin the consolidation phase which involves an approximate 4 month treatment plan. She will stay in the hospital one week for more chemotherapy and transfusions, then be released for the remaining three weeks of the month. During the three weeks that she is home, Ginger will be going to an outpatient clinic three times a week for further treatment. Once that cycle had completed four months, she will be transferred to the City of Hope in Duarte, CA for a bone marrow transplant. That treatment will last one hundred days. All in all and with all favorable results, Ginger is facing 8 months of continued and demanding care.
The family trusts God, remains in good spirits, and are fully committed to help Ginger in her battle against this mean disease. Simply put, they just want mommy back home! Needless to say, it is a long road ahead and they invite you to travel along this journey with them. Many of you have been very kind to offer your love and help which has been appreciated in a way that you may never know. The meals you've prepared and delivered to feed the family have been so incredibly heartwarming. The gift cards to local grocery stores to help cover the cost of food have helped tremendously! The visits, conversations, cards, notes, pictures, emails, text messages and more will be cherished forever.
Many have asked how they can help or contribute during this difficult time. Three cyber channels have been established in order to show your support for the Wightman's. Please click a button below to be taken directly to Ginger's pages of Caring Bridge, Meal Train and Go Fund Me pages:
From the Family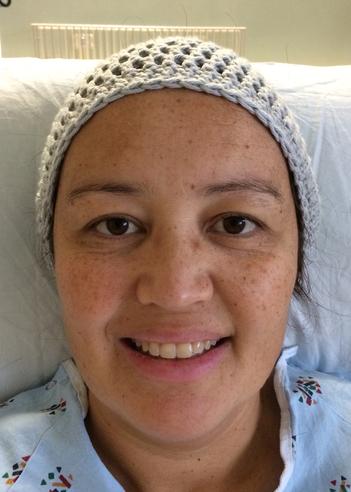 Hello Families, Friends, Colleagues and Community:

We want to thank everyone - near and far - who have reached out and so kindly offered help to our family. It is awesome to know of the great support from this who have been so welcoming and willing to help at this time of need. We've learned more about the love that each of you carry and greatly appreciate your sentiments and well wishes to our family during this journey. We consider you all heros by the special ways you have shown your love and we'll do our best to personally thank you, but for now: THANK YOU…THANK YOU…THANK YOU! We continue to need your prayers!
God Bless,
Trevor, Ginger, Luke, Noah and Coral
You can email Ginger at